See What Is On Our Showroom Floor
Service and Machinery You Can Trust!
Sales, Service & Support
of Top Tier Machine Tools
Merrifield Machinery has long been an industry leader and the name you can trust to provide top-notch service and precision machine tools from top brands, that are unmatched in terms of quality, features and dependability
Get A Quote
ABOUT MERRIFIELD MACHINERY
Sales & Support of CNC Machines Since 2007
Since 2007, Merrifield Machinery Solutions has been delivering the most innovative tools and services to Michigan's largest manufacturers. Our goal is to help our customers make sound capital investments, control their overall costs and extend the life of their equipment—all while meeting their production demands. We're proud to be one of the most trusted machine tool companies in the state.
Brands You Know, Quality You Trust
No matter what type of machining centers you're looking for—we have it! Merrifield carries a wide variety of machining solutions, perfect for your process and industry. Click on one of the OEMs below to see some of the models we currently have available. If you don't see what you're looking for - contact us directly! We'll get you the machine tools you need!
Here are some recent posts related to new product offerings, services, industry news, or events that Merrifield Machinery is involved in.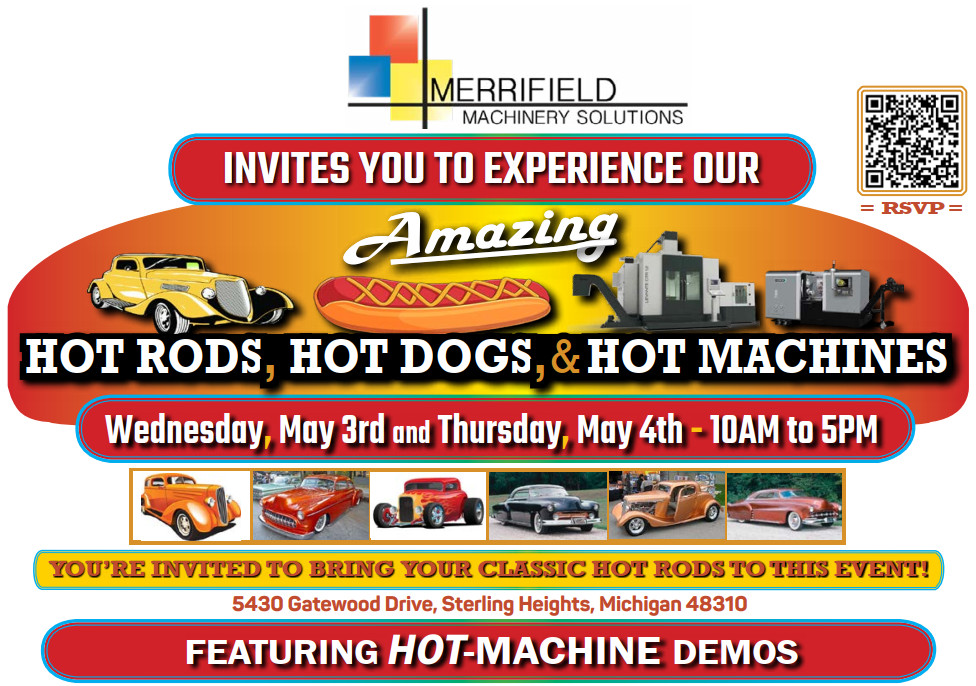 Merrifield Machinery Solutions invites you to our 'Hot Rods, Hot Dogs & Hot Machines' event on..